Sustainability matters – to our people, our clients and to the broader community.
We believe that businesses have a responsibility to do what they can to ensure a thriving and sustainable world. We want to play our part to address the challenges facing people and the planet, without adding to them. That's why we are putting in place a framework to embed environmental, social and governance (ESG) principles into our business.
Like many businesses, Quanta's approach to ESG is a 'work in progress'. We recognise that fully embedding ESG into all facets of our business and our way of thinking will take years of concerted effort. But, importantly, we have started making progress and are fully committed to continuous improvement, being genuine and transparent as we go.
We are excited to announce that we have released our Sustainability Interim Report for FY23. This report highlights our progress and achievements in sustainability, diversity, and corporate responsibility. Please access the report below.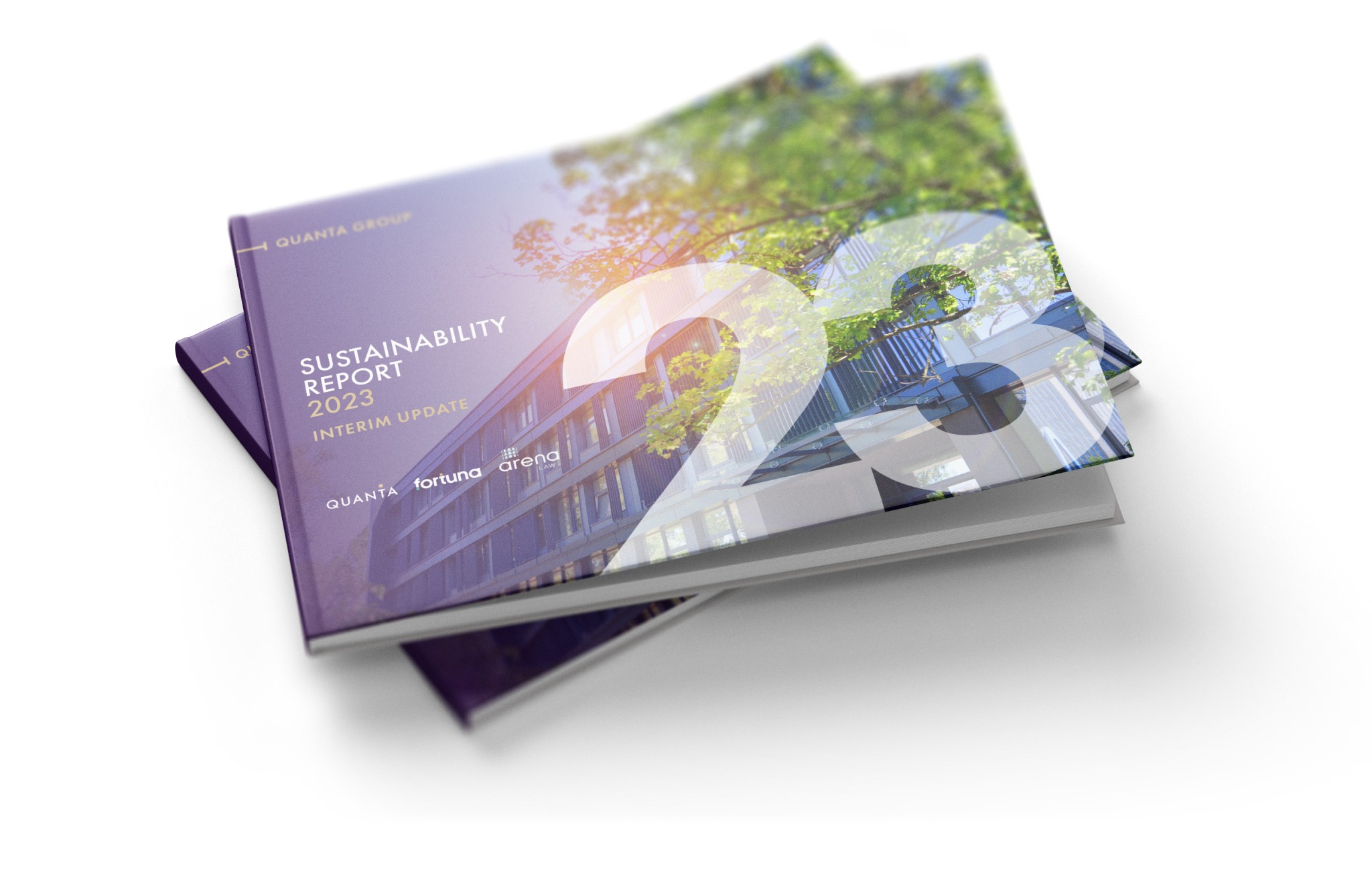 Quanta is committed to promoting the responsible management and conduct of the business and has established a governance framework comprising a wide range of policies and procedures to implement this.
Some of these governance policies include:
AML/CTF Program;
Fraud and Corruption Control Policy;
Code of Conduct;
Complaints Handling and Dispute Resolution Policy;
Diversity Policy;
Privacy Policy;
Conflicts of Interest Policy;
Whistleblower Protection Policy; and
Outsourcing Policy.
You can view our Financial Services Guide here
Disclaimer: Please note all information displayed is correct as at 30 March 2023.
All information on this website has been prepared for the purpose of general information only, without reference to any particular person's investment objectives, financial situation or particular need.  Potential investors should obtain their own professional advice before making any investment decisions.  Neither Quanta Investment Funds ABN 68 949 859 936 AFSL No. 477075 ), nor any of its related entities or associates, give any guarantee or provides any assurance as to the performance of an investment in or the underlying assets of, the funds, the repayment of capital or any particular rate of capital or income return. Investments are subject to investment and other risks, including delays in repayment and loss of income and capital invested. Past performance is not a reliable indication of future performance.
Nothing on this website constitutes an offer or invitation in any place in which, or to any person to whom, it would not be lawful to make such an offer or invitation.  The distribution of this information may be restricted by law and persons who come into possession of it who are not in Australia should seek advice on and observe any such restrictions. Any failure to comply with such restrictions may constitute a violation of applicable securities laws.